What is hyperconvergence
Hyperconverged Infrastructure – It is a software-defined IT infrastructure that integrates:
The role of SDC (Software Defined Computing) is software-defined computing resources;
The role of SDN (Software Defined Networking) is a software-defined network;
The role of SDS (Software Defined Storage) is software-defined storage (SDS);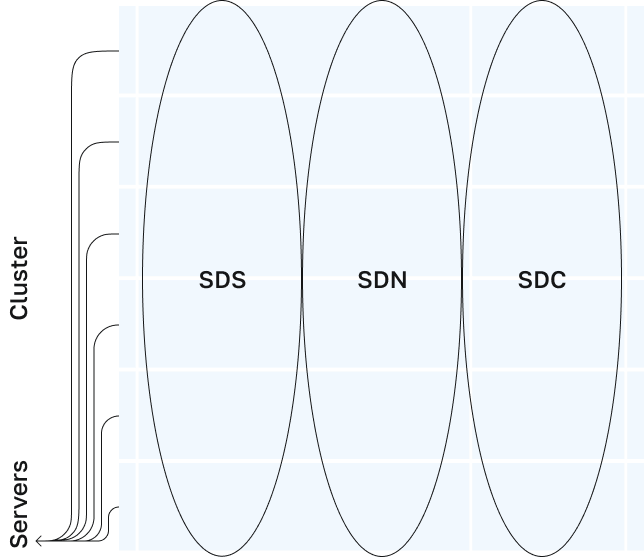 Differences between hyperconverged infrastructure and classic infrastructure
Classic IT infrastructure is called converged infrastructure. It involves a large number of devices with dedicated roles such as storage, computing, networking, etc. Supporting a converged IT infrastructure requires a staff of skilled professionals, significant data center resources, and hardware costs.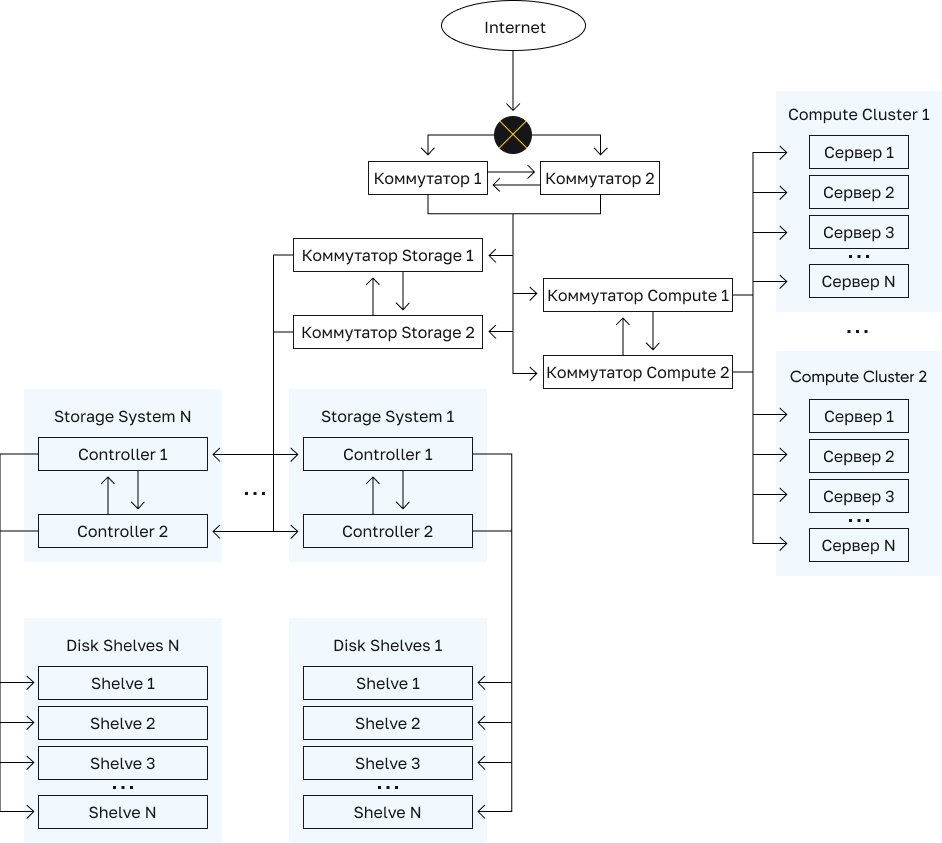 A hyperconverged approach to IT infrastructure can conversely greatly simplify it by consolidating all major roles into a single cluster, as well as reducing the cost of equipment, support, and data center resources.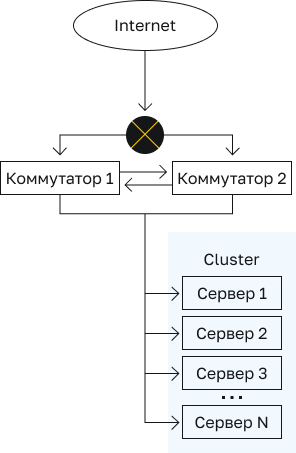 Benefits of the vStack hyperconverged platform
The key idea behind vStack is to create a fully managed Enterprise-level virtual data center based on standard server hardware. Это более доступная, но не менее производительная альтернатива для импортозамещения VMware, которая в ряде задач заменяет корпоративные решения для хранения и виртуализации.
VStack is not just a hypervisor, but a hyperconverged solution that combines computing resources, data storage and network management in a single platform, which provides a wide range of advantages over the classic converged approach to building IT infrastructure.
For Business

For IT
For industry
[/tr]

Optimize hardware costs

[Cell]Simpler IT infrastructure[/cell]
Proprietary ITGLOBAL.COM LABS
[/tr]

Lower IT staffing costs

[Cell]Rapid scaling and recovery[/cell]
Visionary solution for the industry
[/tr]

No hardware vendor dependency

[
High cluster performance
In registry of domestic software since 2021
[/tr]

Subscription or permanent license of your choice

Significantly lower data center resource consumption
Worldwide installations
[/tr]
Application in the field
The vStack hardware and software suite uses specially optimized x86 servers using publicly available components. Thanks to the capabilities of the vStack OS, a single cluster space is created, realizing an infrastructure of high availability and manageability.
The vStack finds its application in such areas as low-cost resources, such as Dev environments, or conversely, horizontally scalable software and traditional Private cloud.
Use Scenarios
Containerization (Kubernetes)
Software Development and Testing Environment
Horizontally Scalable Software
Low-cost backup resources for operations
Traditional infrastructure (on-premise)
Infrastructure for remote offices
Simple and user-friendly interface
All modules and components of vStack-based IT infrastructure are configured and administered in a single control panel.
Building an effective IT infrastructure in an import substitution environment
From the video you will learn how to build an IT infrastructure using the vStack platform.
Additional Materials