Quality of Experience (QoE)
Quality of Experience (QoE)
is a DPI module that gathers statistics and evaluates QoE. The data that it collects are compared with the preset metrics to evaluate the quality of telecom services and Internet connection for a single user. Based on this information, the module initiates steps required to improve the quality of service.
Quality of Experience
Compatible with key BRAS functions
Supplemented with billing information
Custom filters and triggers
Automatic support ticket creation

Metrics
Number of sessions, devices, agents, IP addresses per subscriber
Traffic by application and transport layer protocols
Sequence of clicks, pages, and websites per each subscriber
Traffic by direction and AS
Where to use DPI metrics
Sales and marketing
Marketing new services, selling wireless equipment and plans
Analyzing and preventing customer churn, improving customer loyalty
Targeted advertising based on subscriber profiles
Technical support
Troubleshooting, network monitoring using RRT and TCP retransmitting metrics
Finding the best Internet exchange points and connectivity points via Uplink
Subscriber profiles
By the number of children and pets
Analytics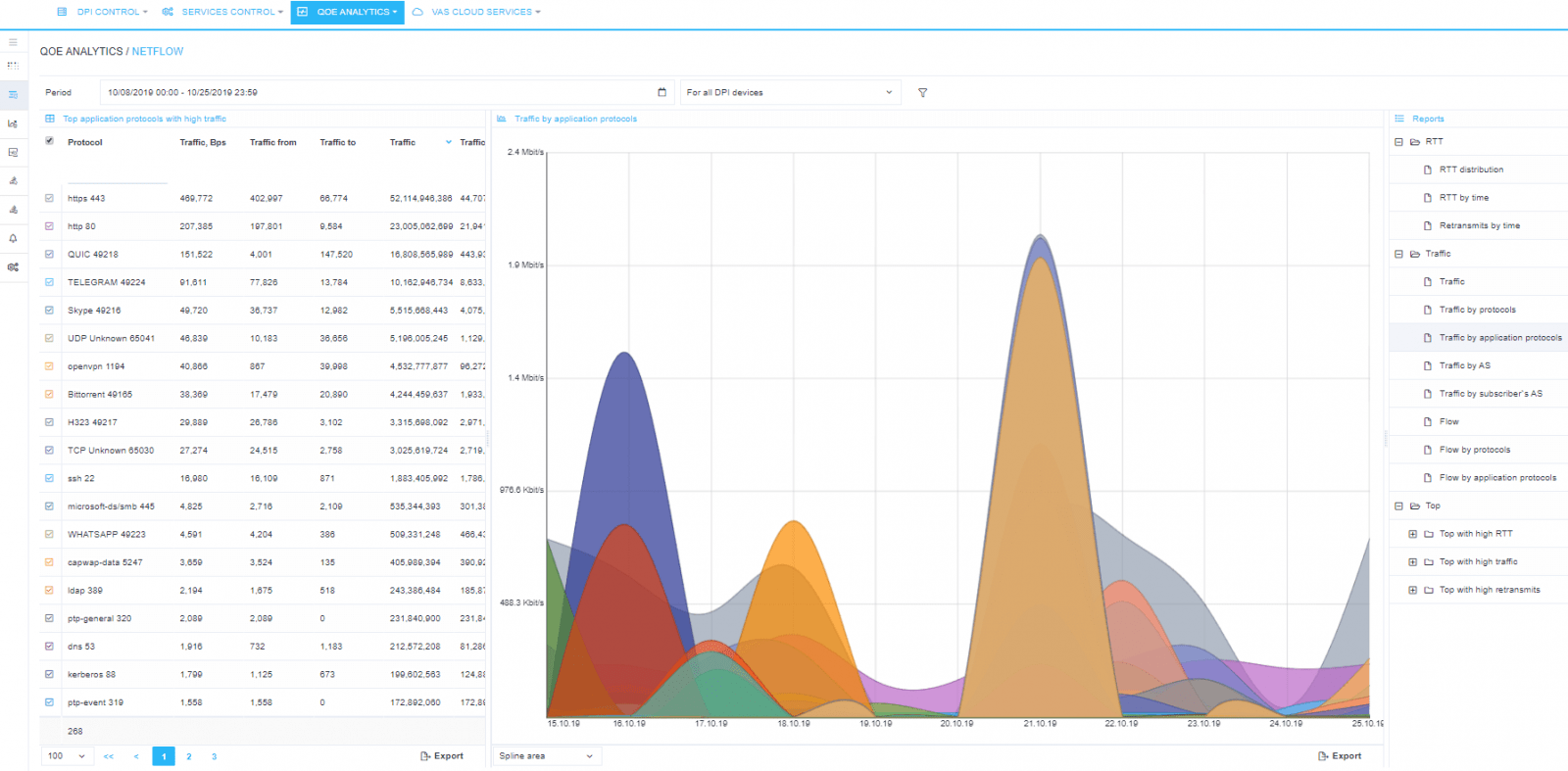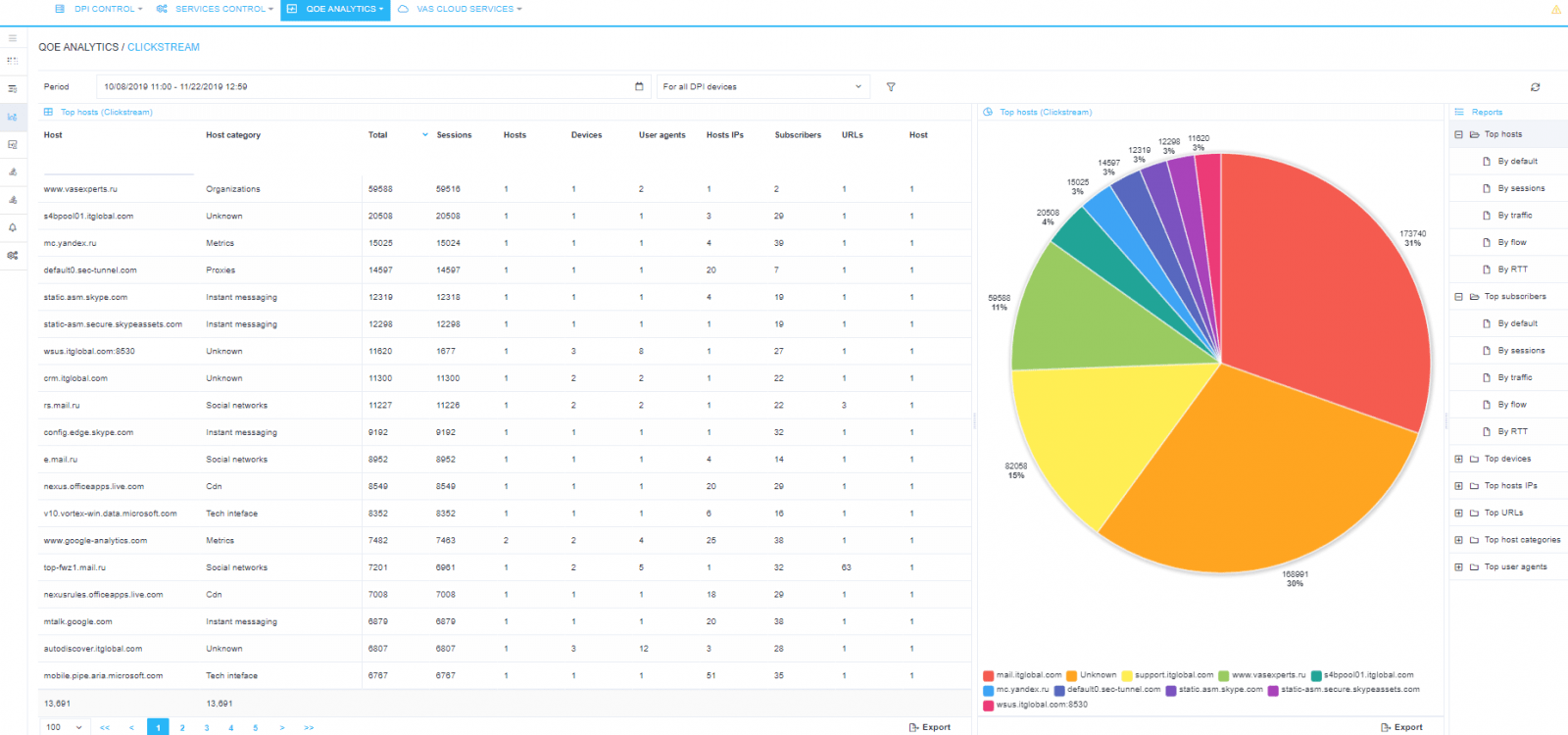 The result is targeted advertising.
| Action | Result |
| --- | --- |
| Search for subscribers looking for other providers in your region | Prevent customer churn |
| Search for subscribers owning SmartTV or gaming consoles | Sell deals with a higher margin |
| Search for subscribers using ОТТ services | Sell your own ОТТ services, cable boxes |
| Notify subscribers about special deals and services via redirects from an HTTP page | Collect feedback on the quality of service or recent technical support tickets |
Campaign settings
---
Integrated banners on HTTP pages for traffic monetization.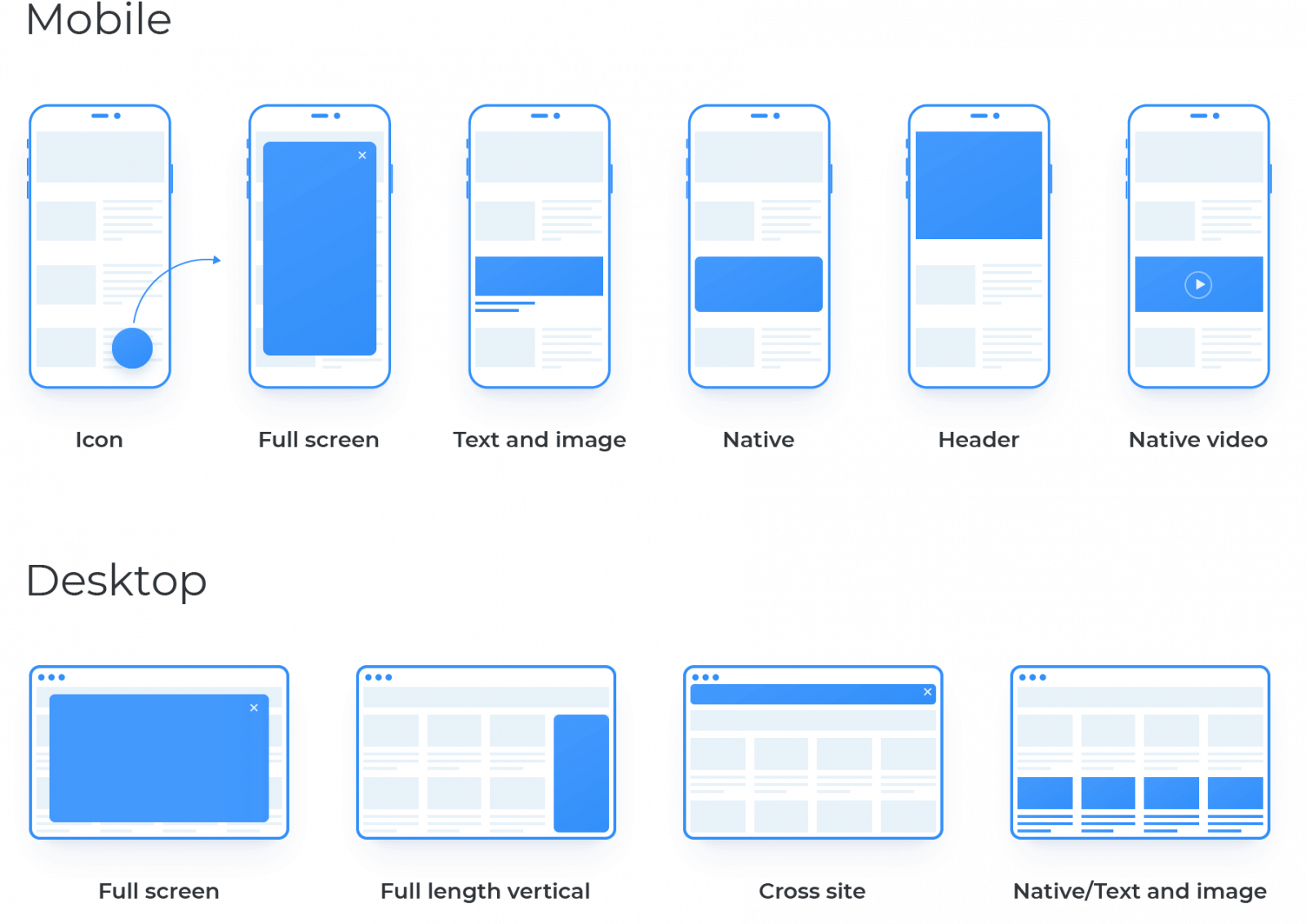 Try more
Try the online QoE demo in our Traffic Lab
Try the free QoE Lite
Get your personal offer now