08 nov 2023, 11:00-
12:00
What's New in Data Storage: NetApp's Latest Innovations Revealed
We are pleased to invite you to our webinar on NetApp modern storage systems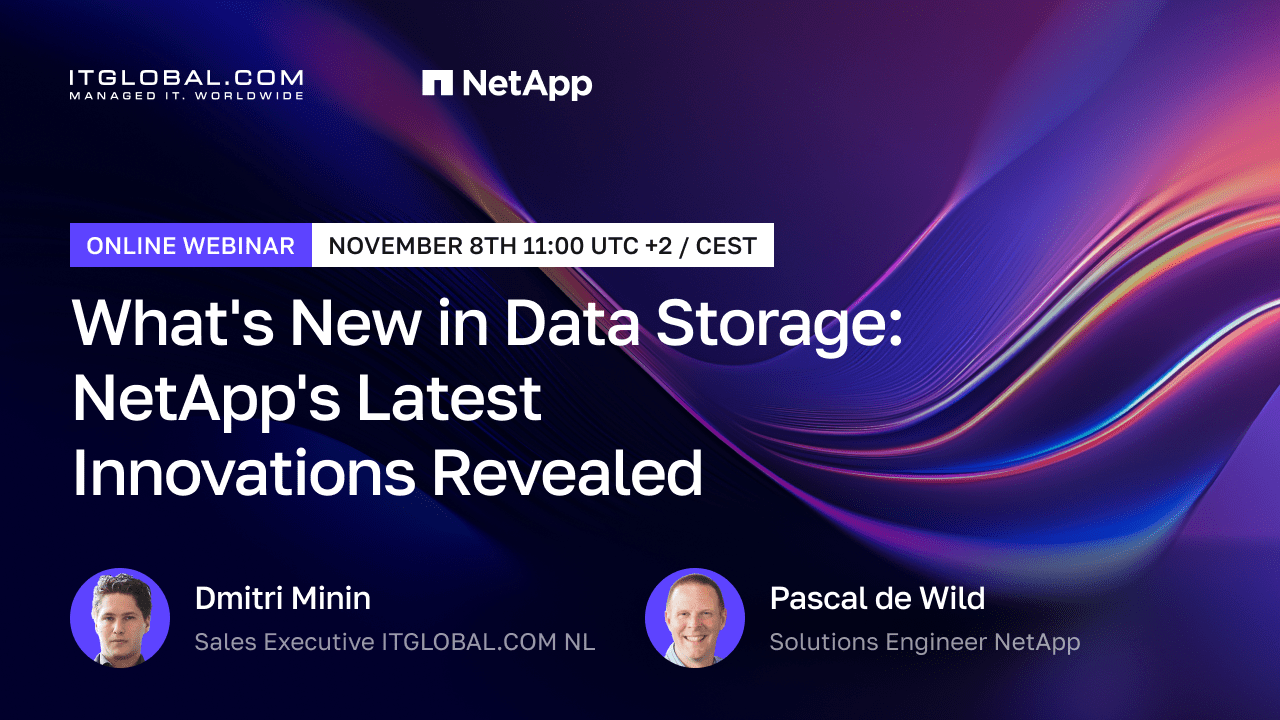 Have you ever wondered what it takes to get your data storage ready for the modern world?
With global macroeconomic trends dictating IT budgets, and an urgent focus on energy costs and sustainability goals, it's no wonder organizations are struggling to future-proof their data storage solutions.
Your modern storage solution needs to be simple, secure, and sustainable. That remains a priority for businesses today, and we're here to help.
NetApp and ITGLOBAL.COM are ready for your challenges — and ready for your data. On the upcoming webinar we will review current challenges and the way the latest NetApp technologies can help you modernize your data strategy today.
It will be useful for:
IT managers
Technical and IT specialists
System engineers
IT Architects
Network and system administrators
Potential and existing customers
Webinar program:
All Flash Market
Modern Storage Architecture
NetApp All Flash Portfolio
ONTAP One Updates
NetApp Advance Program
BlueXP – Next Gen Data Management
The speakers
Dmitri Minin, Sales Executive ITGLOBAL.COM NL
Pascal de Wild, Solutions Engineer NetApp