22 feb 2021, 00:00-
04 mar 2021, 00:00
Apricot 2021 online conference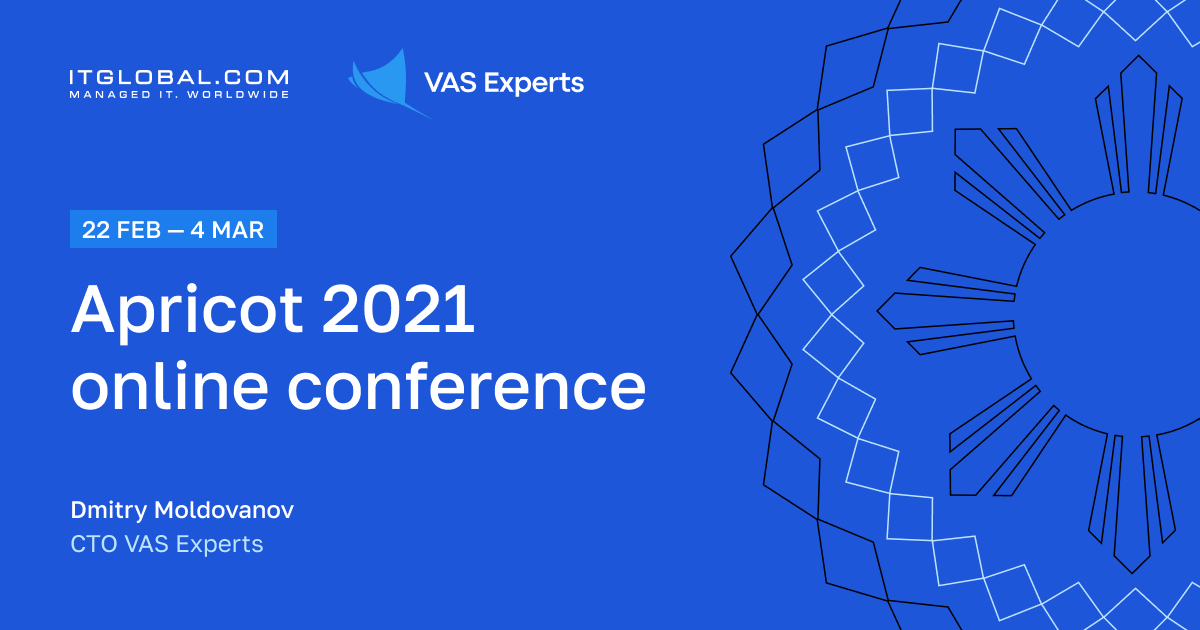 ITGLOBAL.COM and VAS Experts join the annual Asia Pacific Regional Internet Conference on Operational Technologies (Apricot) summit. The event will be happening online from Feb. 22 to March 4.
The main part of Apricot 2021 program is scheduled for March 1st to 4th; it will include hour-long expert sessions. High rank specialists will be discussing most actual issues Internet providers face.
ITGLOBAL.COM expert session topics are: Data flow processing in highly stressed systems; Deep Packet Inspection technology example.
The Speaker
Dmitry Moldovanov, CTO VAS Experts.
On Apricot summit
Apricot is one of the largest IT conferences of Asia-Pacific. Telco companies, service providers, IT professionals and average users from more than 50 countries participate in Apricot. 10-days summit includes seminars, practical workshops, panels – as well as other events.
Apricot's main objective is dissemination and exchange of knowledge necessary for Internet and telecom networks' development in the region.