About Service
ITGLOBAL.COM is the official partner of AWS.
We manage the full AWS service package:
Assistance
Migration to Cloud
Technical Support
Administration
Consultation on Any Product
By the end of 2018, Amazon Web Services accounted for 32% of the global cloud market.
AWS offers more than 165 implemented, fully functional services for all purposes. The platform allows building your own infrastructure from the ground up, or using ready-made solutions, in turn, reducing your IT costs.
The platform supports mobile, web and business applications, and provides data processing and storage, backup, and other workloads. AWS is launching new regions faster than other providers. It is the most demanded hyperscaler in the world.
AWS solutions are the choice of major companies, such as Netflix, LinkedIn and Facebook.

We Provide
Infrastructure Migration and Sizing, Comprehensive Support
We will study the task at hand, calculate the required amount of resources, and provide recommendations on how to optimize configurations in compliance with the requirements.
As your business grows, we will analyze the services you utilize and optimize the configuration based on your needs and budget.

Technical Support
24/7 Technical Support.
Our technical support team speaks English performs 24×7 Level 1 support function, process your incoming requests and monitors your infrastructure state in compliance with your SLA.
Easy Purchasing and Saved Time
Any AWS services are available with VAT refundable payments in rubles.
You won't have to pay more because of different exchange rates, pass exchange control, or prepare a currency transaction report form.
Consultations on Your Business Growth
We will describe AWS portfolio, help choose the solutions that fit your needs and provide recommendations on the deployment.
The service is rendered by certified professionals.
Optimized Set of Services
We will analyze your needs and your budget capacity, and asses the chosen service efficiency according to your purposes.
Our expertise
For more than 10 years we have been delivering Managed IT services in our own cloud, third-party clouds, and on premises.
We know how to design reliable and high-performance architecture.
Our experts have practical experience in managing AWS services and know which of them are better suited for a particular task.
This allows us to meet your demands, offering our balanced solutions.
Our Focus Areas in Cloud Management
Focus on your business development and leave your AWS Cloud management to us in the following areas:

Infrastructure and Platform Services
We will design and deploy the required solutions and provide overall management of:
Infrastructure Services
Mobile and Computing Solutions
Application Services
Networks
Data Storage
SQL and NoSQL Databases
Development Tools
Big Data, Internet of Things, Artificial Intelligence Services
Service Migration to Cloud
We will move all of your infrastructure or certain services from your premises and hybrid or public clouds to an AWS Cloud.
We use the best international practices and proven industry solutions
Hybrid Cloud Building
We integrate on-premise servers with AWS-based cloud resources
Business Continuity
We provide backup and recovery at the level of data or infrastructure components of any size
Development and Testing
We will blend into your team and help to simplify and speed up your product development.
Our work is based on CI/CD principles: the code and infrastructure can be deployed in your environment at any time
AWS cloud solutions for developers:
Improve efficiency
Automate most of routine processes
Improve program quality
Reduce the number of code errors
Security and Compliance
We guarantee your cloud infrastructure security and safety based on our reliable security tools, best knowledge and practices
AWS in Figures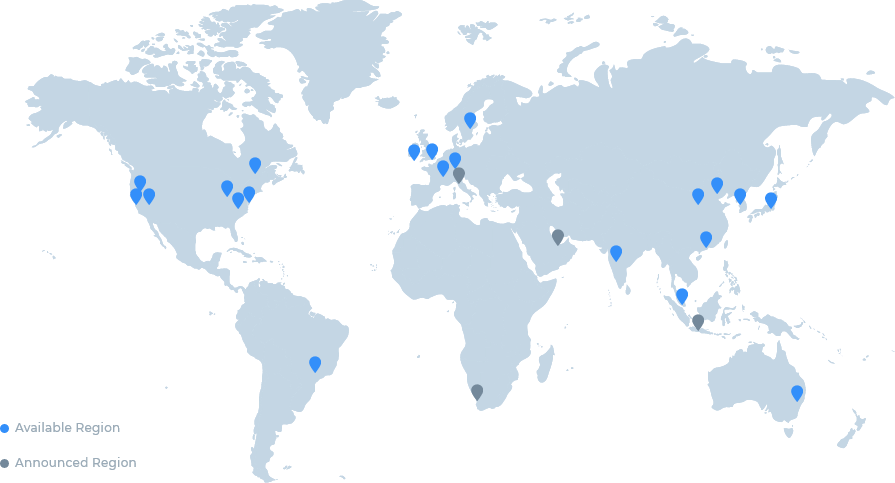 Why ITGLOBAL.COM
Our company is a qualified partner of AWS in Russia.
By choosing us you can:
Build a hybrid cloud and link AWS resources to other cloud platforms and hosting solutions
Perform migration with ease