About Service
ITGLOBAL.COM is Russia's first official Alibaba Cloud reseller.
Alibaba Cloud is China's leading cloud service provider that offers cloud solutions for enterprises, startups, and the government sector.
The company is present in 200 countries and regions, it manages 19 data centers and offers more than 60 services, among them:

Data Storage
Monitoring
Big Data Analytics
Data Security
Artificial Intelligence
Internet of Things
Cloud Models
(IaaS, PaaS, SaaS) etc.
AliExpress, Taobao, and international payment system AliPay use Alibaba Cloud.
ITGLOBAL.COM manages all of Alibaba Cloud solutions.

Take Advantage of Our Assistance to:
Address service administration, migration and technical support issues
Enjoy services that fit your business needs
All provider computing capacities are outside of the Russian Federation jurisdiction.

We Provide
Technical Support in Russian
Our technical support team speaks Russian and is available 24/7.
First line operators will work on solving your issue or escalate it, if required.
The SLA is also provided in Russian.
Easy Purchasing and Saved Time
We are the only partner in Russia offering any of Alibaba Cloud services with VAT refundable payments in rubles.
You won't have to pay more because of different exchange rates, pass exchange control, or prepare a currency transaction report form.
Optimized Set of Services and Budget
The budget will meet your demands and include only those services and resources that are necessary and task-related.
Infrastructure Migration
Throughout the migration process we will optimize your infrastructure and reduce costs.
Consultations
We will navigate you through Alibaba Cloud's portfolio and prepare the best possible offer.
We will explain the pros and cons of any chosen solution and how it fits the needs of your project.
Our Expertise
Our experts have practical experience in managing Alibaba Cloud services and know which of them are better suited for the particular task.
This allows us to meet your demands, offering our balanced solutions.
For more than 10 years we have been delivering Managed IT services in our own cloud, third-party clouds, and on premises.
We know how to design reliable and high-performance architecture.
Our Focus Areas in Cloud Management
Focus on your business development and leave your Alibaba Cloud management to us in the following areas:

Infrastructure Services
We will design, deploy, manage, and support any of your vendor-based cloud solutions:
Infrastructure and Mobile Services
Application Services
Storage
Databases
Development Capabilities
Big Data, Internet of Things, Artificial Intelligence Services
Migration
We will move all of your infrastructure or certain services from your premises and hybrid or public clouds to Alibaba Cloud.
We use only the best practices and tested industry solutions
Data Backup and Recovery
We provide backup and recovery of your data, applications, systems, and services according to the SLA
Development and Testing
Our work is based on CI/CD principles.
Alibaba Cloud provides a variety of technical tools to:
Accelerate software testing, deployment, and release
Focus on the development of new features
Becoming a part of your team, our developers will ensure that your code and infrastructure are always ready for deployment in your environment
Security and Compliance
We guarantee your cloud infrastructure security and safety based on our reliable security tools, best knowledge and practices

Alibaba Cloud in Figures
$480+
Billion capitalization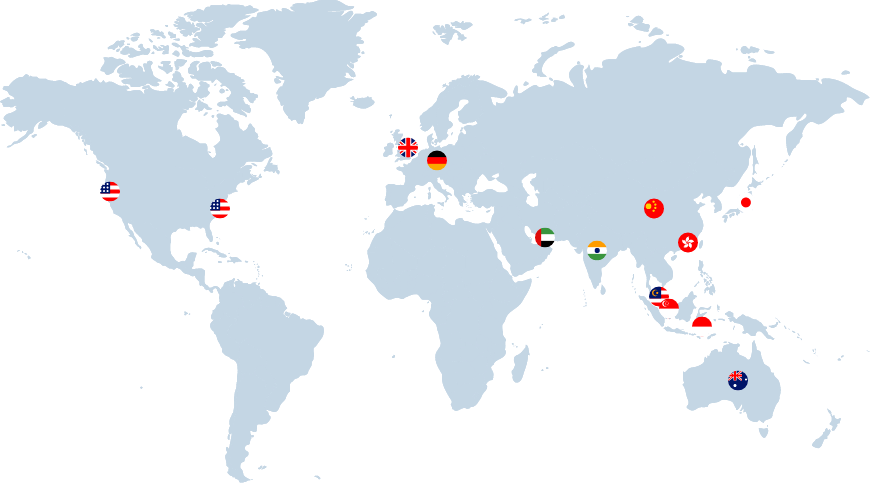 USA West
USA East
Great Britain
Germany
United Arab Emirates
China
Hong Kong
India
Japan
Malaysia
Singapore
Indonesia
Australia
Why ITGLOBAL.COM
Our company is Russia's first official Alibaba Cloud partner.
By choosing us you can:
Test any Alibaba Cloud service for free before purchase
Act in full compliance with tax legislation