03 mar 2021, 11:00-
12:00
Webinar "Stingray Service Gateway: Use case YOTA de Nicaragua" (in spanish)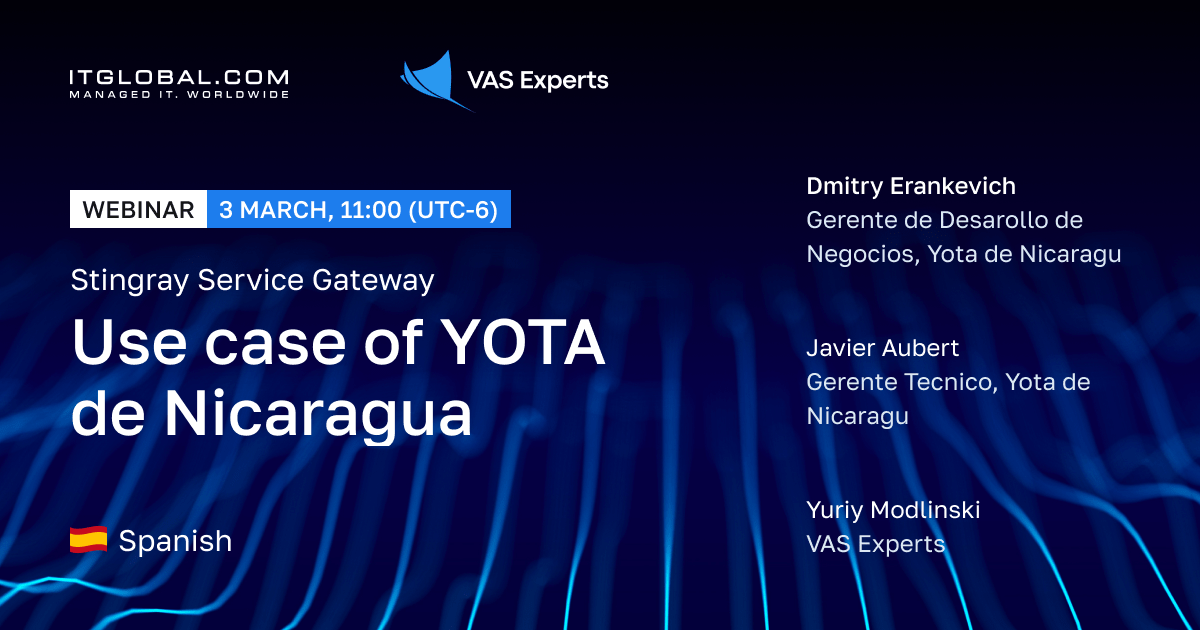 In this webinar you will be presented all the details of Stingray Service Gateway implementation to YOTA de Nicaragua telecom operator. Join to observe the project and the solution, to ask questions.
The webinar will take place at 11-12 AM (GMT-6)
The Program
About Yota de Nicaragua S.A.: traffic volume, number of subscribers, coverage zones, network architecture.
Specifics of a telecom provider's operations in LatAm. Physical channels? Technologies?
Review of the initial situation: why the client decided for an upgrade.
Selection criteria, solutions' competition, the way Stingray Service Gateway was chosen.
Stingray Service Gateway implementation, impressions on the solution performance.
Plans for further development.
The Speakers
Dmitry Erankevich, Business Development Manager (Gerente de Desarollo de Negocios), Yota de Nicaragua.
Javier Aubert, Technical Manager (Gerente Tecnico), Yota de Nicaragua.
Yuriy Modlinski, VAS Experts.