18 nov 2020, 00:00-
19 nov 2020, 00:00
Conecta LatAm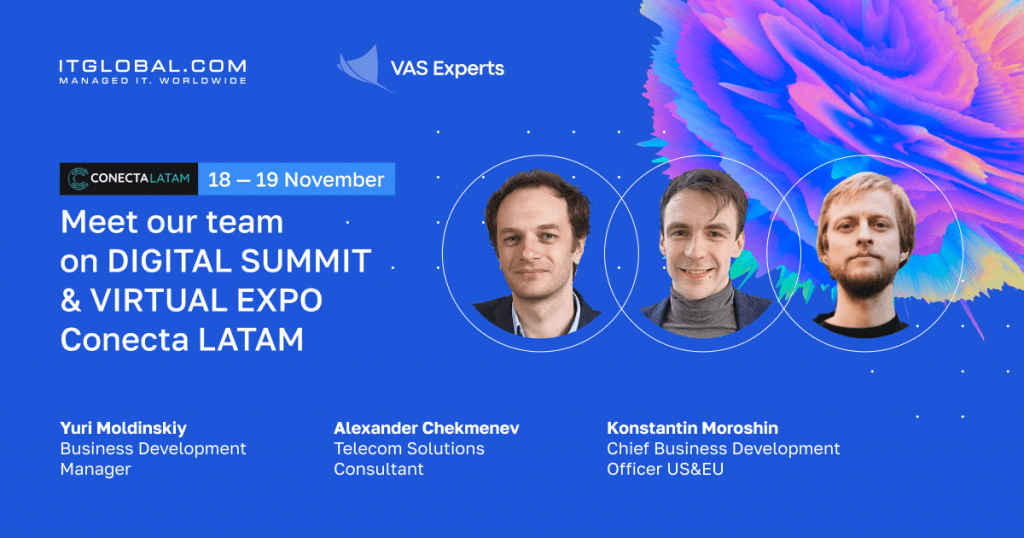 On November 18-19, the online conference Conecta LatAm will take place, where the ITGLOBAL.COM stand is presented.
At the conference, our team, together with VAS Experts, will talk about original solution — Stingray Service Gateway, a complex software product for ISPs. Stingray SG solves a number of tasks, including traffic filtering, managing user tariff plans, network optimization, etc.
A short video presentation, as well as information materials and White Paper about the product will be presented at the stand. Quick conferences and online chat will be available, where we will answer any questions.
About Conecta LatAm
Conecta LatAm is an annual conference (2020 — online) in the Latin American region dedicated to new solutions and products in the telecom industry.
In 2020, the issues of optimizing and improving the quality of services for Internet providers were especially relevant and stimulated the development of many products and solutions in the industry, thanks to which you can get to know Conecta LatAm.