ITG Scale Cloud
In-Memory Computing Powered by Multiprocessors. Up to 64 TB RAM per OS
About
The primary use case for Scale Cloud as a service is businesses that want to migrate to an in-memory computing platform like SAP HANA. The main advantage of the SAP HANA in-memory platform is its performance. It is column-oriented, and the data are stored in the server's RAM (unlike MySQL, which stores data on disks). Scale Cloud allows to scale up RAM and CPU cores to support uninterrupted and high-performance SAP HANA operation.
The IT market offers very few services similar to Scale Сloud. It is a service that does not require a multi-million investment, with the customer paying a fixed monthly amount. Multiprocessors with up to 64 TB RAM are included in the scope. The system has flexible configuration and can be quickly scaled up as required.
Inverse virtualization is used to compile multiprocessor servers with the required OS and configuration from standalone two-socket and four-socket servers. CPU and RAM resources are pooled. With inverse virtualization, we can scale up the software-defined server by scaling out the physical infrastructure.
Use Cases
SAP HANA
By 2025, SAP aims to switch all of its customers to SAP HANA. ITGLOBAL.COM offers hardware systems ready for deployment of SAP HANA Dev and SAP HANA Test environments for simpler migration to SAP HANA.

Oracle Database In-Memory
Oracle Database In-Memory is designed for storage and processing of large volumes of data in RAM. It supports row and column formats, and accelerates analytics and transaction applications. Scale Cloud enables deployment of any in-memory computing capabilities on Oracle Database.

Predictive Analytics
Instant reports and predictions generated by analytical systems and Business Intelligence modules with the power of in-memory computing.

High-Performance Computing (HPC)
High-performance computing is data processing at quadrillions of calculations per second. Typically, a supercomputer would be considered an HPC system. HPC requires a lot of hardware power. It is used in IoT-solutions, 3D rendering, and machine learning. Today, HPC as a service is available as part of Scale Cloud.

Proven Cost-effectivness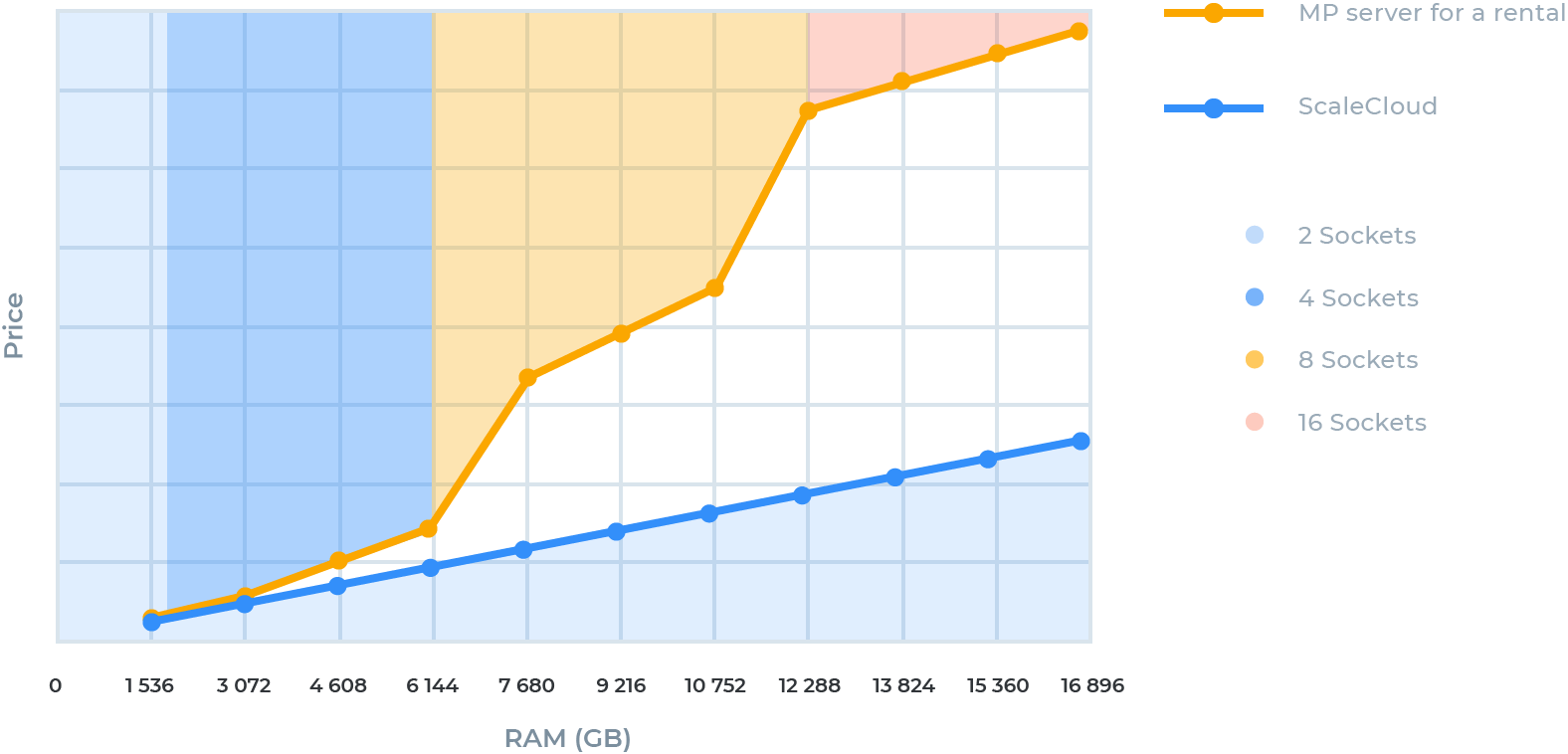 Savings are evident starting at 3TB RAM
Advantages
Tier III data centers
No capital expenses. Only fixed monthly
payments
Flexible customized configuration
11 years of experience in IT services
Scale Сloud is a new service with high quality support
Support is provided 24/7. Guaranteed compliance with ITIL and ITSM/MOF best practices
Groundbreaking prices for powerful servers
Personal manager
Service Activation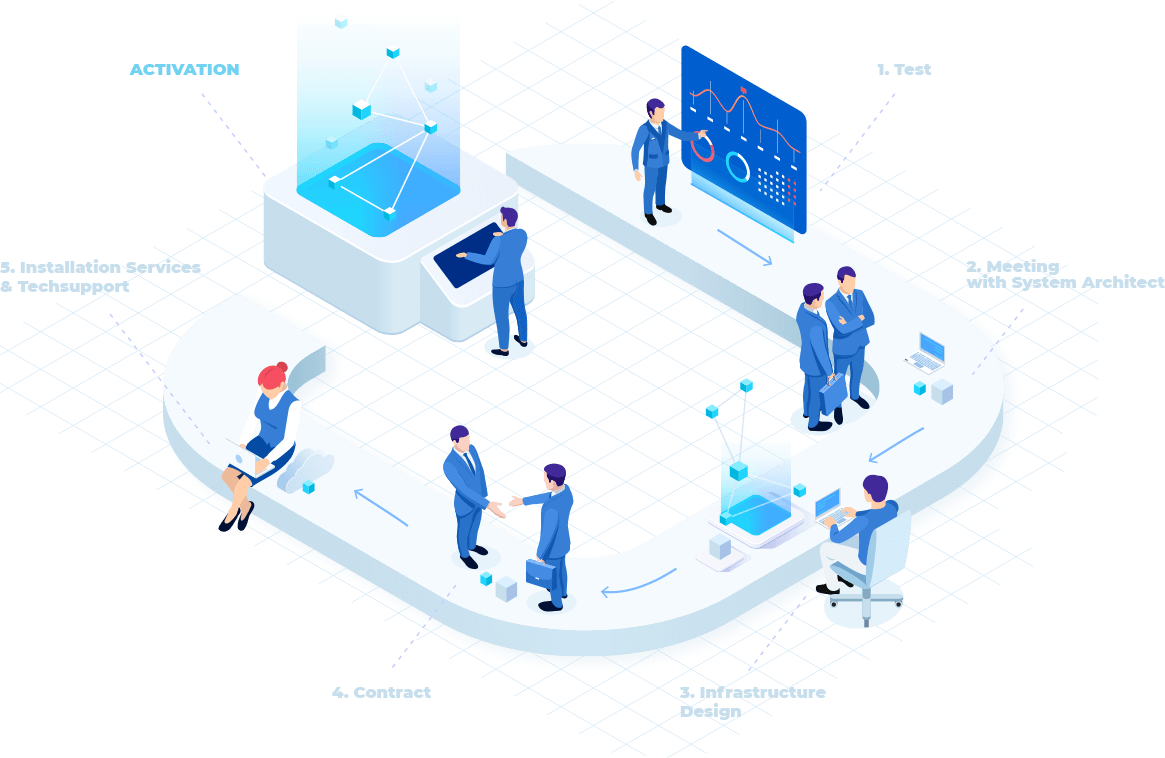 Configuration Options
Need a tailor made solutions?
| CPUs | RAM, GB |
| --- | --- |
| 160 | 3072 |
| 160 | 6144 |
| 200 | 6400 |
| 200 | 7680 |
| 240 | 7680 |
| 240 | 9216 |
| 280 | 9856 |
| CPU | RAM, GB |
| --- | --- |
| 280 | 10752 |
| 320 | 11264 |
| 320 | 12288 |
| 360 | 12672 |
| 360 | 13824 |
| 400 | 14080 |
| 400 | 15360 |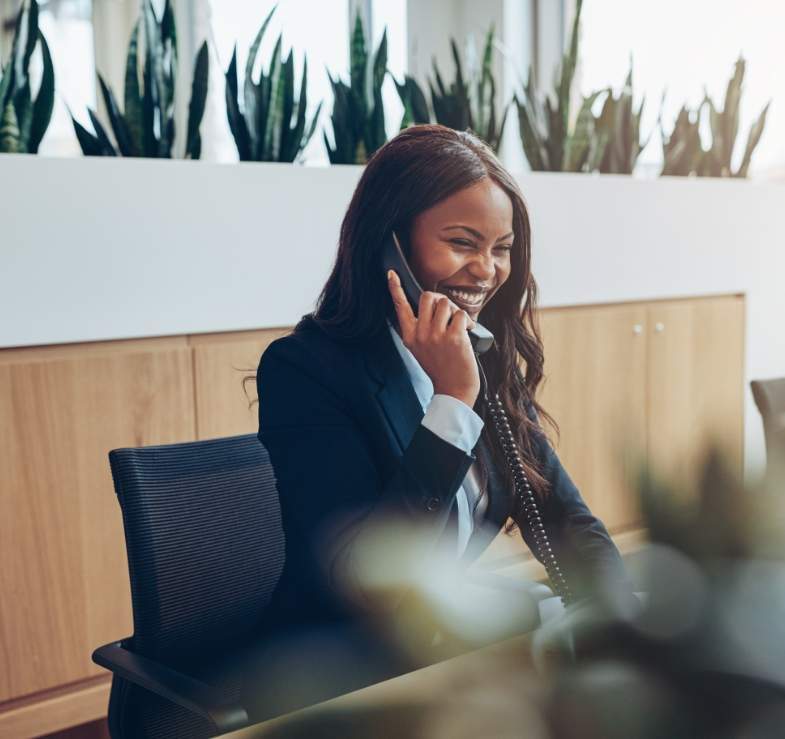 Get in Touch
Have a question or interested in learning more how IT can help your business? Please connect with us.