The fastest routes for your traffic: ITGLOBAL.COM connected to the DataIX peer network
ITGLOBAL.COM has connected to DataIX/Global-IX peer-to-peer platform. This allowed significant acceleration of data transfer and shift in customer service quality.
DataIX/Global-IX is a network infrastructure designed for on-the-fly connection establishment and IP traffic exchange (peer-to-peer, in this case rather provider-to provider) in independent Internet networks. Traffic exchange participants are entities that manage independent networks. DATAIX has more than 450 ASNs connected at 38 PoPs in 7 countries: Netherlands, Russia, Germany, Sweden, Finland, Ukraine and Kazakhstan.
The core idea is to create a geographically spatial peer network, to facilitate traffic exchange between providers and content generators.
Using a peer network, those connected to it can perform internal traffic exchange. Such a connection is cheaper than usual Internet connection, VPN and like can be built on it.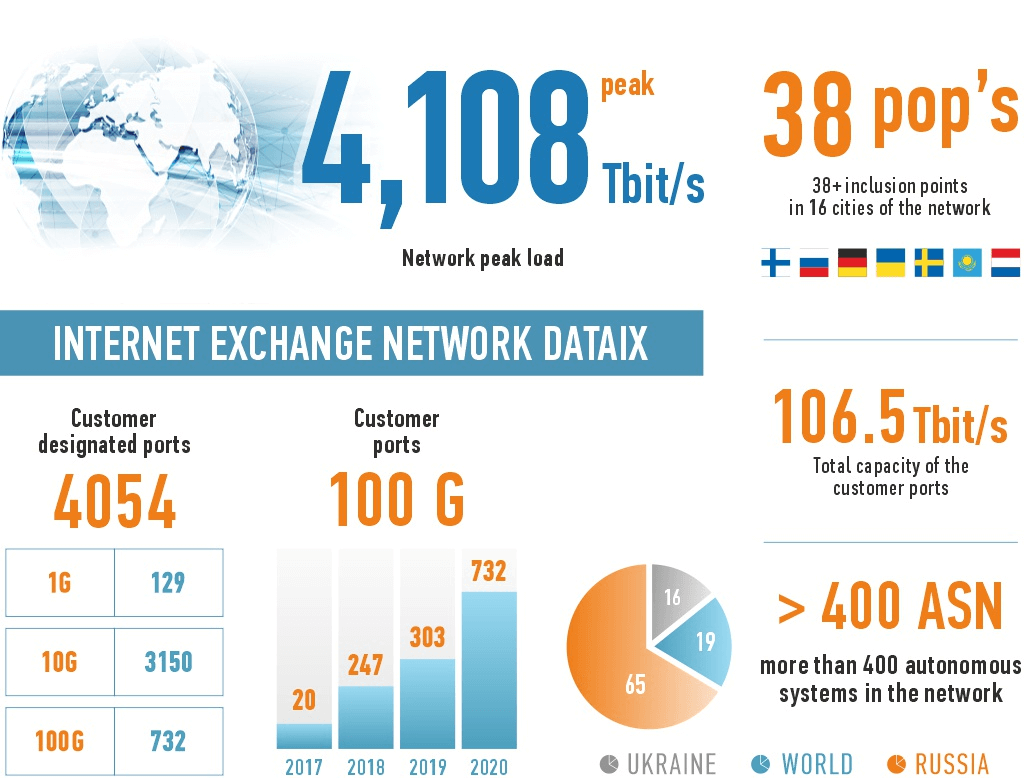 ITGLOBAL.COM connected Moscow (DataSpace) and Amsterdam (Equinix) Data Centers to DataIX. It allowed shorter routing and faster traffic exchange between the Moscow and Netherlands platforms. Now traffic travels through the peer-to-peer network, is free from any policies applied by mainstream providers, avoids congestion at mainstream border points – thus reaching its destination in a fast and quality manner via the DataIX network.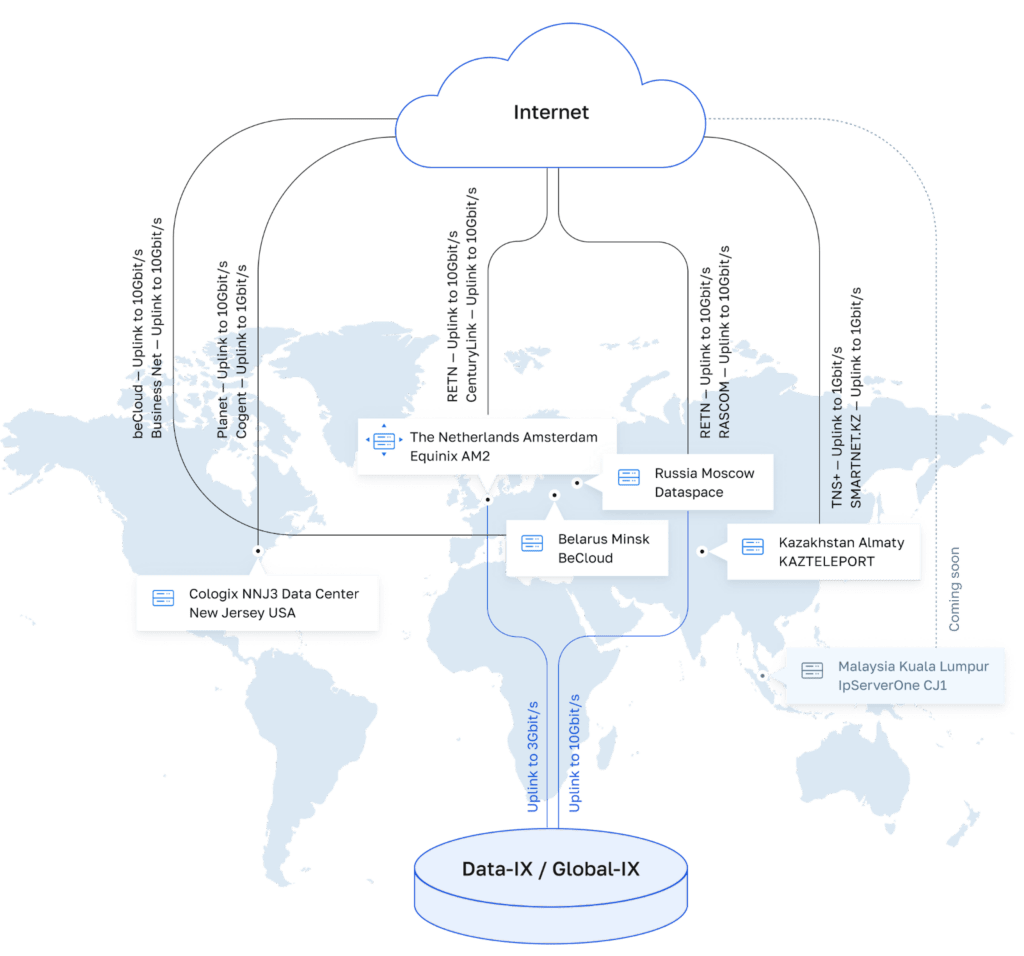 ITGLOBAL.COM network topology
Connection to Internet traffic exchange point allows establishing peer interaction between the participants – which is less expensive and more operative than pairwise physical connections. If, for example, an operator is not connected to a peer-to-peer network – then data will be transferred indirectly, via other providers; this incurs many transitions till the destination point, thus lowering data transfer speed. Such non-peer connection may also cause issues at border points of different on-route providers. Use of peer-to-peer grants shorter routing and better quality of data transfer.
"We were highly anticipating connection of both Moscow and Netherlands Data Centers to the network – to be able to provide even better service quality to our clients. Now traffic flies, in a fast and quality manner, between our platforms. So we can "dock" with other Data Centers of our clients, creating hybrid clouds all over the world", – says Alina Parkhomenko, ITGLOBAL.COM Head of Services Development.