ITGLOBAL.COM KAZ Expands Cloud Infrastructure in its Data Center in Almaty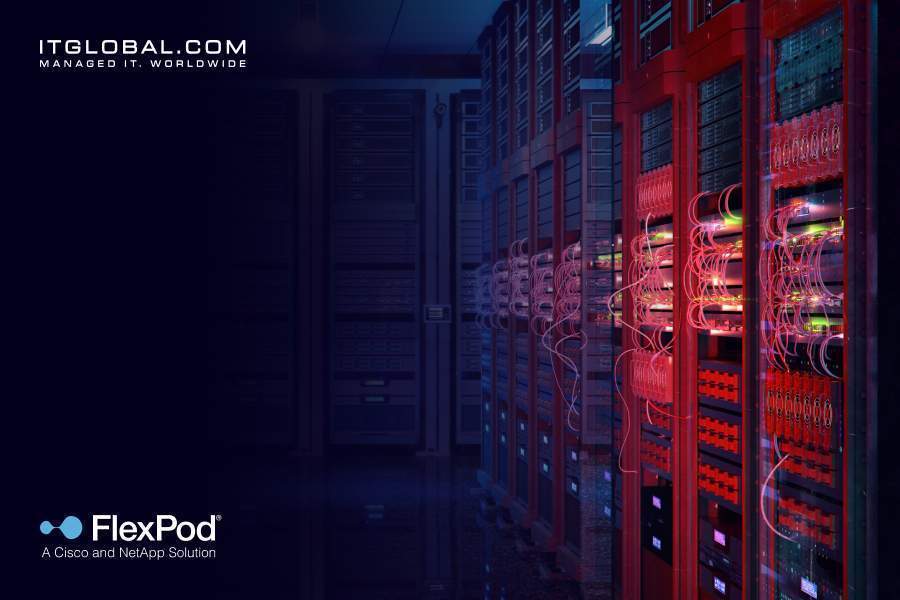 ITGLOBAL.COM KZ (ITGLOBALCOM KAZ LLP), an international integrator, provider of IT services, products and solutions, developer of proprietary software products, announced the expansion of the cloud business infrastructure in Almaty. New capacities will accelerate the process of scaling and cloud migration for organizations in Kazakhstan.
For 2022, the number of customers of ITGLOBAL.COM KAZ in the cloud has grown 4 times compared with the previous year. In July, the company took the second major delivery of new server equipment and data storage systems, significantly expanding the data center infrastructure in Almaty. The public and private clouds are built on the FlexPod architectural solution, jointly created by Cisco and NetApp.
"Our company has been working with FlexPod for 12 years. We are fully confident in Cisco and NetApp technologies, so we offer our customers to build an off-premise infrastructure on the FlexPod solution. The current expansion is almost completely reserved by our customers, we are already planning the next purchases," says Denis Shchepin, CEO, ITGLOBAL.COM KZ.
The FlexPod virtualization platform consists of Cisco UCS servers, Cisco Nexus network switches and NetApp disk storage of various series. This modular architecture allows for quick scaling the platform by adding individual components to increase performance, DSS capacity or cluster size.
"We are pleased to provide customers in Kazakhstan with one of our best infrastructure solutions for virtualization, developed jointly with our technology partner, CISCO," comments Peter Kos, NetApp Regional Sales Director. "We hope that the partnership with ITGLOBAL.COM KZ will help companies to use IT infrastructure resources more efficiently and reduce costs, which is important nowadays for increasing competitiveness."
According to ITGLOBAL.COM KZ, most companies use only 50—70% of their local server capacity. Such irrational use of resources leads to excessive costs and frequent technical failures during peak loads. The cloud allows efficient use of capacity: payment is made only for existing virtual machines and services rendered. In addition, the cloud provider is responsible for the operability of the infrastructure financially: SLA (Service Level Agreement) and guaranteed availability is often higher than its own IT department can provide.
"The safety and convenience for customers is our top priority, therefore, together with our partners ITGLOBAL.COM KZ and NetApp we strive to make cloud technologies as accessible, flexible and fail-safe as possible," says Aigerim Taizhanova, key account manager, Cisco.
Customers of ITGLOBAL.COM KZ has already become the KIT-CLOUD KAZAKHSTAN trade automation service, a network of gas stations and one of the largest retailers in the country. The company also plans to actively expand its partner network in Kazakhstan in the near future.