Happy New 2021!
Dear friends, partners and colleagues of ITGLOBAL.COM, please accept our New Year congratulations!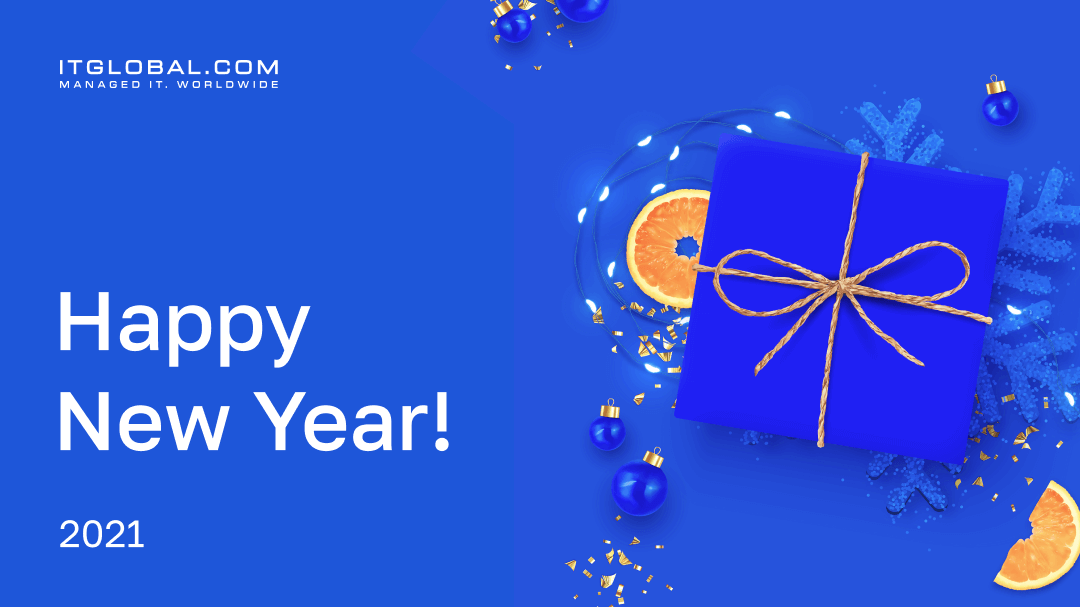 2020 was full of complications. Yet this is exactly the case when hardships made all of us stronger. We had no other choice but to get greater – literally every day.
In the parting year we all were facing the most complex challenges with dignity; more new cooperative projects were implemented; we were growing professionally.
Despite the pandemic, this year ITGLOBAL.COM made big steps forward: our cloud infrastructure tripled; we were actively selling our solutions throughout the world; new services and partnership programs were launched.
Not less importantly, we were helping to make your work simpler, safer and more tech-savvy. The passing year demonstrated that IT infrastructure organized right is vital for every company. We hope we did not let you down with it. In the coming year we expect even more working and non-trivial tasks. In cooperation with you we'll overcome all the complexities just fine.
2020 is passing. Let it take into the past everything that was upsetting for you. We wish you in 2021: conquering new heights, implementing new projects, and sustainable growth. Let you and all those dear to you be happy throughout the next year.
Happy New 2021!