But, I have a talented team of world-class tech nerds handling my IT needs, why would I want to use a managed IT service provider?
Think again. The break/fix model of business operation may not be the perfect solution to handle your IT problems in a world where technology grows faster than we can adopt. Living in a world where IT is one of the greatest determinants of whether businesses succeed or fail, many businesses, especially startups and SMEs, have turned to MSP for solutions to accelerate their growth.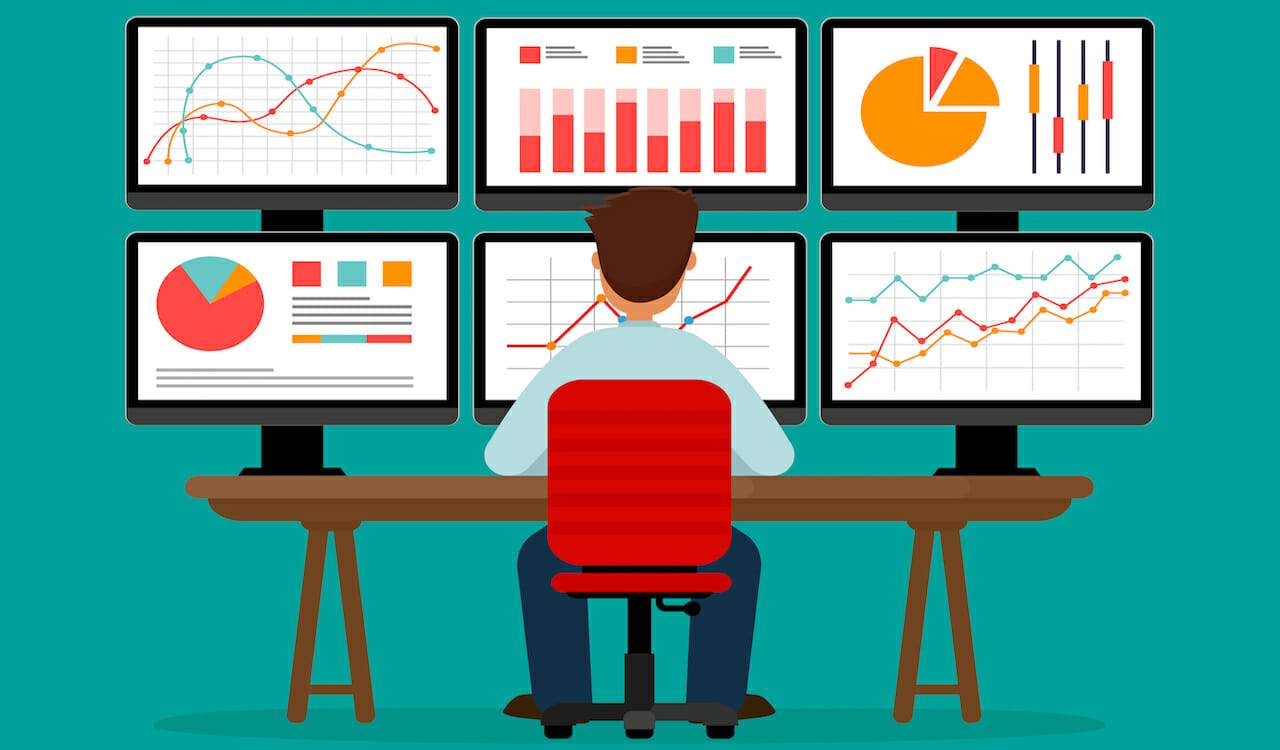 Why not let the experts do what they do best, while you concentrate on what you love?
For those that are still hanging on the managed IT vs Outsourcing fence, we have put together a comprehensive list of benefits that managed IT can offer to your business.
But, before going into the benefits of Managed IT, let's define the term.
What is Managed IT?
Managed IT simply refers to an outsourcing model that enables organizations to outsource IT operations such as infrastructure management, cloud deployment and maintenance, network monitoring, and penetration tests e.t.c to third-party providers.
With the managed IT industry expected to hit the $billion 231.2 mark by 2021, many small and medium enterprises are working towards adopting this model to give them a competitive edge with organizations that have the resources to carter for their own IT needs.
Benefits of Managed IT
1. Increased Cost-Effectiveness
Managed IT is the master of cost savings, as it cuts some percentage of costs such as:
Operation expenses
IT operation costs
Conservation of the capital budget
Most of the managed IT services subscribe to the monthly/yearly payment models, hence easy to budget for IT expenses. There are several ways that MSPs cut-off IT operation costs, but the main ones are saving on IT staff training and seminars, Licensing, and also the infrastructure. The Service Level Agreement also keeps most Managed IT service providers, on their toes, thus making sure you get your money's worth.
Network downtowns also tend to lead to very huge losses (Up to $5,600 per minute), which can decrease profit margins. MSPs can help businesses counter these downtimes by taking advanced precautions and using advanced automation tools to deal with potential threats before they lead to expensive messes.
2. Access to A network of World-class Professionals
Who doesn't want the world's best professionals managing their infrastructure?
As stated earlier, technology is evolving faster than we can adopt it. You may have the best IT team in the world, but some problems may be too complex for them to solve or rather different from their area of expertise.
Managed IT service providers may come in handy, as they have access to a wider pool of talent. Adopting this model also increases productivity in your IT department as most of the time, IT professionals get lost in a portal of solving endless technical issues. With MSPs offering management and monitoring services, IT professionals can focus on more tasks such as innovation in IT processes.
3. Businesses Can Focus on Their Main Objectives
Once a business starts scaling, some employees get sucked into the need to be IT gurus. This may shift their focus from their main tasks, such as revenue-generating tasks or software development, to other tasks such as network monitoring. This leads to reduced productivity.
Reliable Managed service providers can help your workforce maximize productivity by taking over technical tasks such as network monitoring, cloud management, IT infrastructure monitoring, and any other related tasks.
Businesses also don't have to worry about challenges such as downtimes since the MSPs monitor the networks 24/7, and offer technical support wherever needed. Businesses are therefore able to concentrate on scaling up and innovation.
4. Accelerated Scalability
Some businesses face a lot of challenges when trying to scale up. With technology being a pivotal component in the scaling process, it may be difficult to accommodate the businesses' new needs. There are also instances where a business needs to scale down so as to save operation costs.
MSPs can come in handy in these situations. They can help you integrate new technologies in your business model, or upgrade your IT infrastructure to meet your new business needs.
5. Reliable Security & Compliance
Security has been a main concern for businesses using technologies such as AI, cloud computing, and many others. How do you keep up with the threats that rise up on the internet each and every day? What about the ever-changing data compliance standards? It's a difficult task, and an attack on your data is imminent.
MSPs can help you keep your compliance to date, your information security strategy iron clad. Reliable managed IT service providers monitor your networks and infrastructure for any form of intrusions, and deploy methods to stop attacks using effective methods and tools.
ITGLOBAL.COM even goes as far as performing penetration testing on your networks and systems to make sure that there are no risks. This helps eliminate any potential losses that may occur as a result of having a weak data security strategy.
6. Efficient Vendor Management
Some enterprises deal with different vendors such as Amazon, Microsoft Azure, Google cloud, and many others. It's difficult to manage all these vendors in terms of monitoring changes in technologies, updated terms and conditions, and other relevant factors. By collaborating with well-established MSPs, you can eliminate all this.
They can act as an intermediary between you and the vendors, and act based on what is best for your business.
7. Data Recovery and Disaster Management
Bouncing back from a disaster such as a network downtime or server failure can be chaotic for enterprises who prefer to manage their own IT infrastructure. Not only does the process take a lot of time, but also requires a lot of skilled manpower. This may reduce employee productivity in the entire enterprise.
To avoid losing approximately $8000-700,000 that is lost in a hour of downtime in small firms to large organizations, it's reasonable to hire managed IT service providers, to take care of your infrastructure. This way, you can focus on what you do best, resting assured that you can bounce back from a disaster in the shortest time possible.
Other Benefits of Managed IT:
Here are some other benefits of managed IT worth considering.
24/7 technical support available
Automatic upgrades and backups
System centralization
Long-lasting and beneficial business alliances
Capitalizing on new technologies as they emerge
Risk reduction
Thinking about joining the revolution?
There is no doubt that managed IT services can revolutionize your business for the best. However, over the years, due to its popularity in this business model, there has been a rise in the number of MSPs. This has made it difficult for businesses to choose which service provider to collaborate with.
If you are undecided, feel free to contact ITGLOBAL.COM, and our talented team of experts will guide you through the process.
We collaborate with businesses to provide them with solutions that accelerate their growth. We offer managed IT services such as cloud management, IT management, IT security, and even customized solutions.